We've all heard the digital nomad schtick. Globetrotting disciples of our seamlessly connected global village, moving from exotic beach to far-flung city, living the four-hour working week dream, armed with nothing more than a MacBook and a WiFi dongle.
Great if you're a freelance growth-hacker-cum-lifestyle-blogger-slash-self-facilitating-media-node. But for the average nine to fiver (or branding agency creative) with deadlines to meet and bills to pay it's fantasy.
And so it was that last January, while idly browsing Nomad List and peering out of our warehouse windows across drizzly Dalston skies, we hit upon an idea.
What if we could transport our whole studio to an inspiring, creative and sunny city and work as a team of digital nomads for a week? Would it work? Where would we go? Would we get anything done? Might we actually be more productive? Would we still like each other by the end?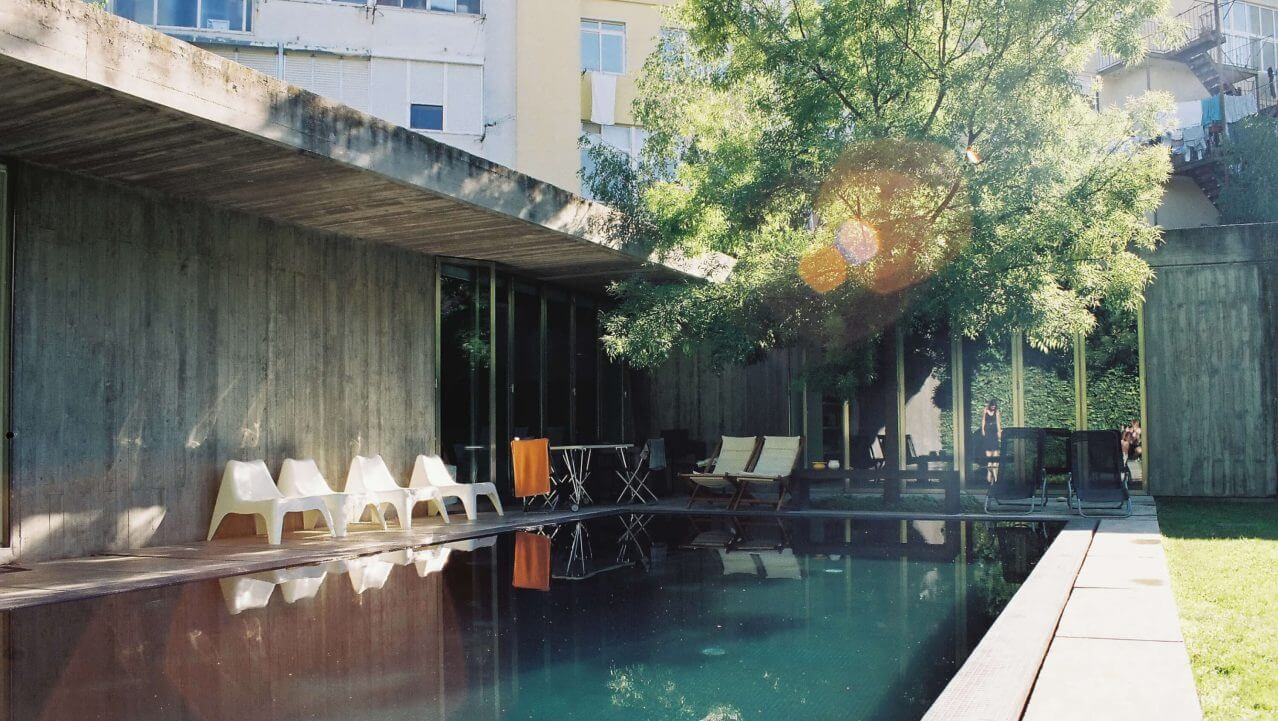 Six months later the whole Onwards crew were on a plane to Lisbon, embarking on our very own Hyper Flexible Seamlessly Connected Modern Working Lifestyle Experiment™.
Why Lisbon? It's close. It's cheap(er than London). It's sunny. There are beaches. With surf. The food's amazing. The WiFi's fast. There's hardly any time difference. It's buzzing with creativity and entrepreneurial energy. And these days half of Hackney seem to be moving there, so it seemed appropriate.
The plan was as simple as it was loose. Rent an epic place to stay in the centre of town (Ricardo Bak Gordon's modernist paradise more than did the trick). Book a different co-working space each day (Second Home and Village Underground both have Lisbon outposts). Take our laptops, make sure our Dropbox game was sorted, then try to work together as normal. Only from Lisbon, not Dalston.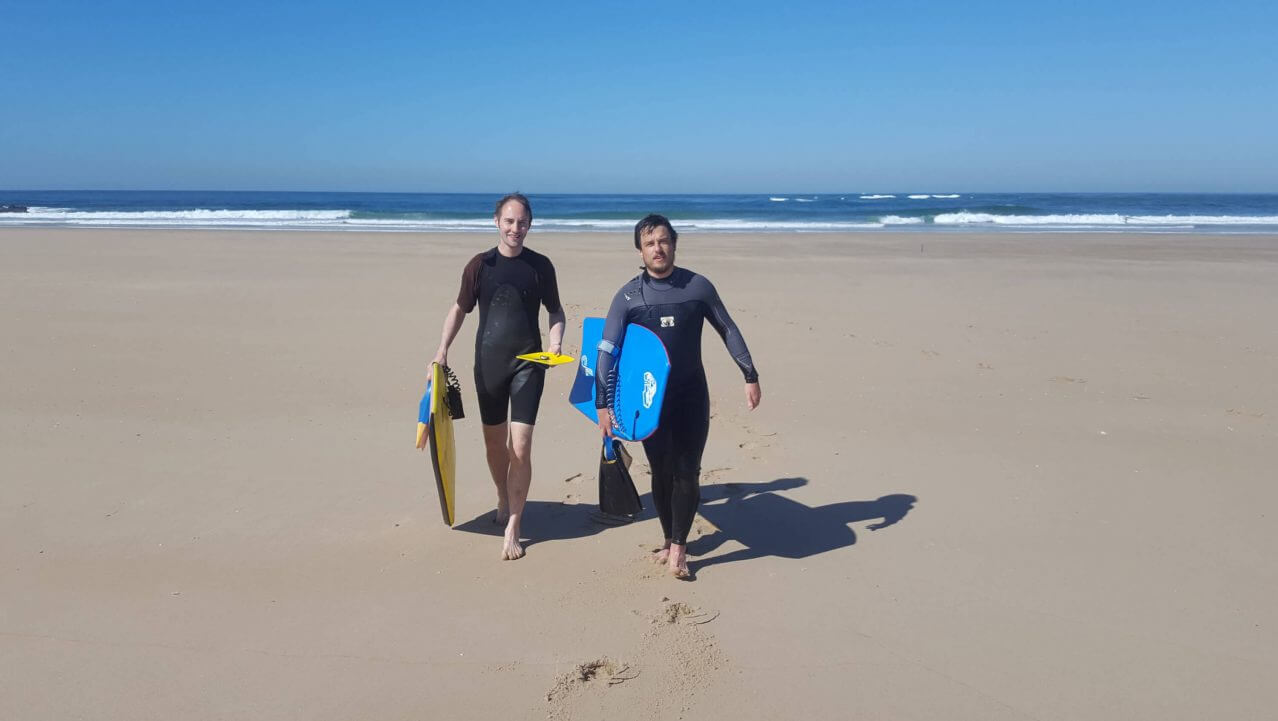 Despite a few inevitable teething problems and chaotic conference calls, it worked.
Work-wise we managed to finalise a brand identity project, nail a strategy brief, conduct customer interviews, take a few new business calls and plenty more besides. Plus we perfected the little-known art of shallow-end-branding (see below – genuinely unposed).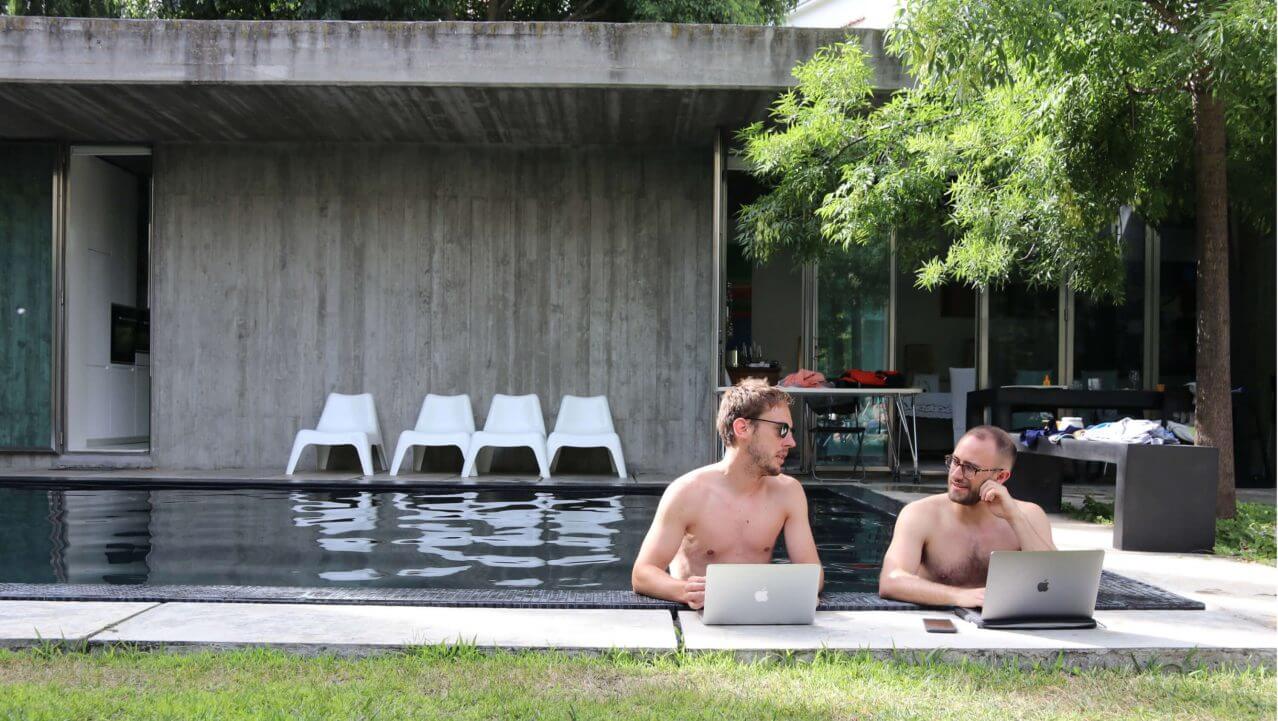 Playtime was just as fruitful. Guided by Onwards collaborator and unofficial Prince of Lisbon Joao, our mornings, evenings and weekends were a break from the East London norm. We delved deep into Lisbon's famed street food scene. Ate enough Pastel de Nata's to last a lifetime. Switched up the morning commute for a surf. Took in some modernist art. Sampled Lisbon's biggest street party. And got taught 15 lessons by Lisbon's champion 7-a-side football team. The less of that the better.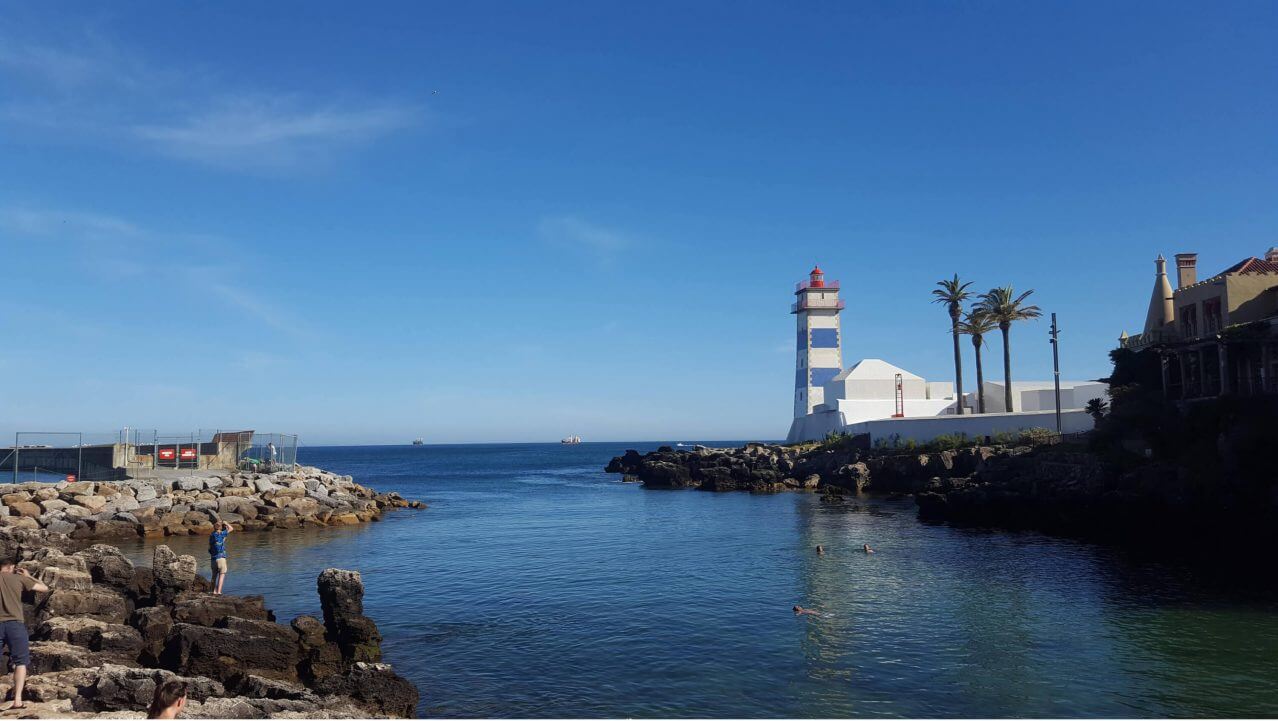 All in all it was an epically successful seven days. Batteries were recharged. Bonds were deepened. Inspiration was everywhere.
We reminded ourselves that we don't need to be tied to our desks 24/7 to be productive. And while we're not about to give up our studio and take up full-blown nomadic status, the experiment made us all reflect on how we can take advantage of our size to work smarter, more collaboratively and more creatively.
We love being a small agency. It means we're freer and more flexible than bigger studios. We can experiment. With projects. With clients. With ourselves. We don't have to conform to typical or expected working practices, times, or even timezones.
But with deadlines looming and devices alight with notifications from Slack, Trello, Evernote and the rest (not to mention good old email), it can be hard to take a step away from the screen. Harder still to get away from the studio to look at the bigger picture. Especially when there's no studio manager, let alone HR department to organise experiments.
Our Hyper Flexible Seamlessly Connected Modern Working Lifestyle Experiment™ reminded us that we've got a unique opportunity to do things differently. We may not end up in Honolulu in 2019, but this year we can guarantee we'll be looking for more opportunities big and small to spice things up and break the 9-5 rules. As long as we can find the time ;).