The Work Near 
Home revolution
We worked on
Strategy
Visual identity
Verbal identity
UI design
Patch came to us with an inspiring vision for a new breed of Work Near Home workspaces. We designed a brand to celebrate and facilitate a more balanced way of working - for individuals, local communities and society.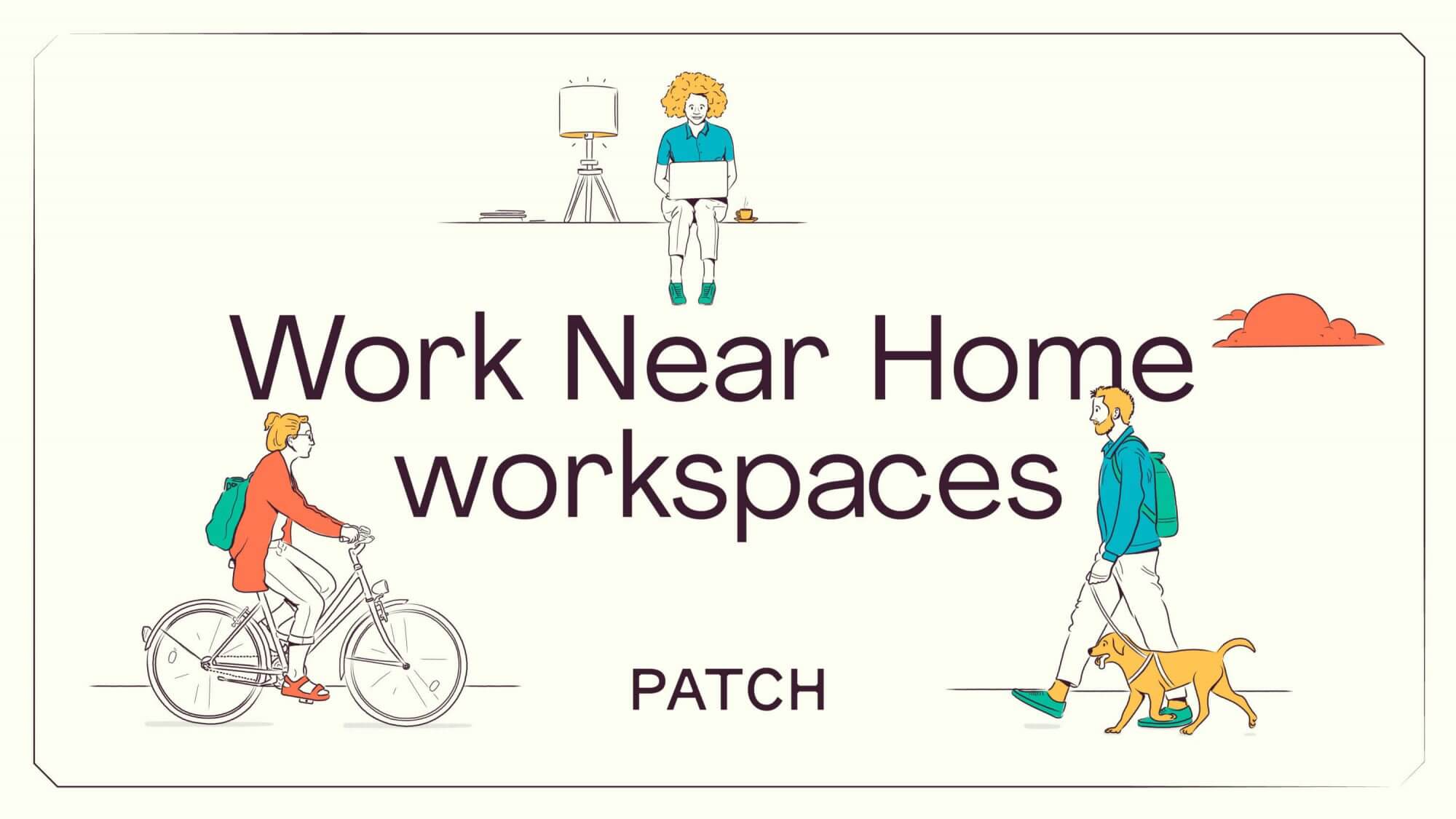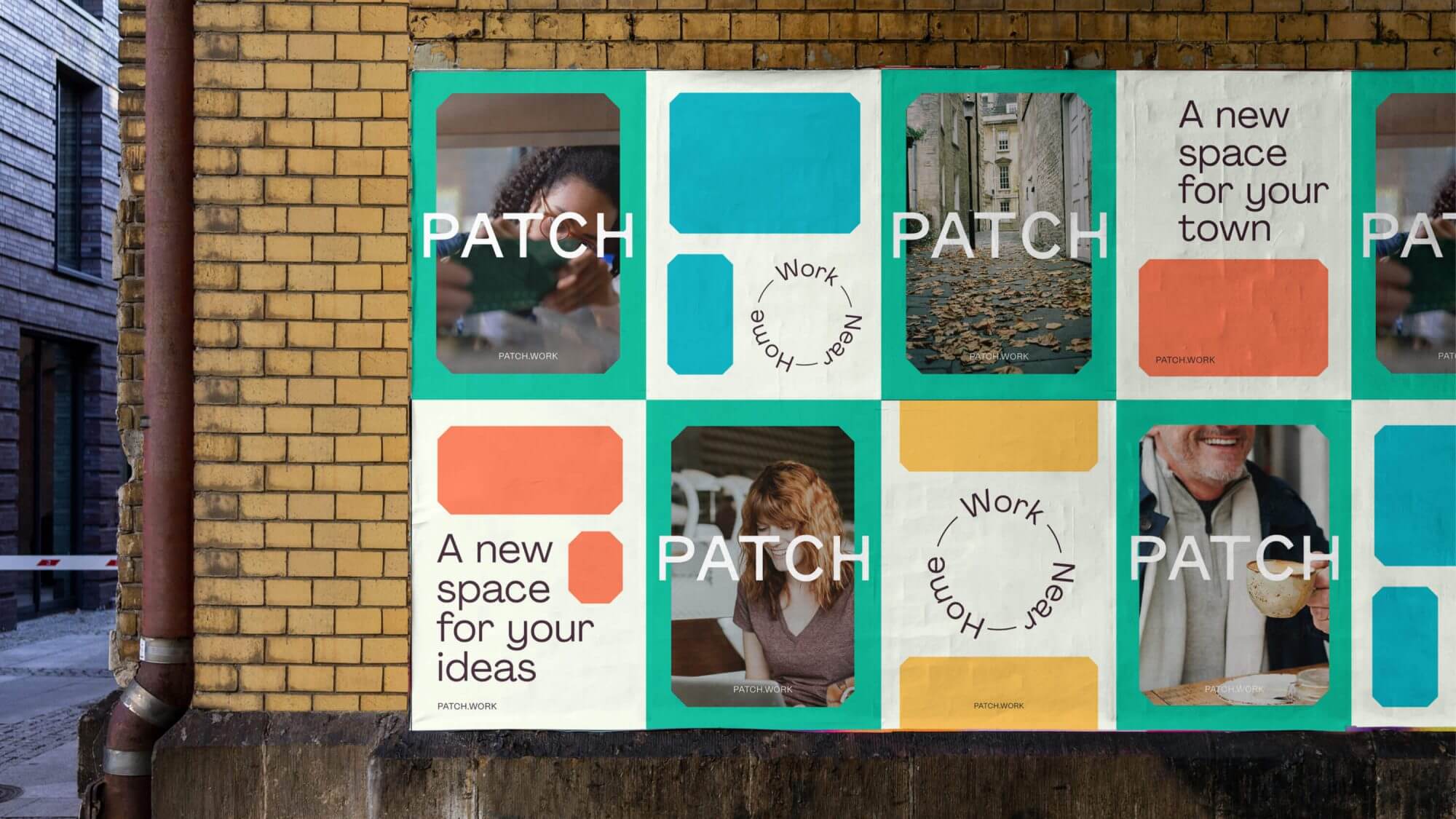 Less commuting, more community
Patch's vision for Work Near Home is far bigger than local co-working. It's a radically optimistic view of the future of work and local communities - one in which we're all empowered to work near to the people places and things that really matter to us.
A positive vision for local
Patch unashamedly champion their local communities. But we needed to avoid quaint nostalgia. We wanted the Patch brand to celebrate local diversity but look forward at the same time; a new, inclusive and progressive vision for the future of local communities.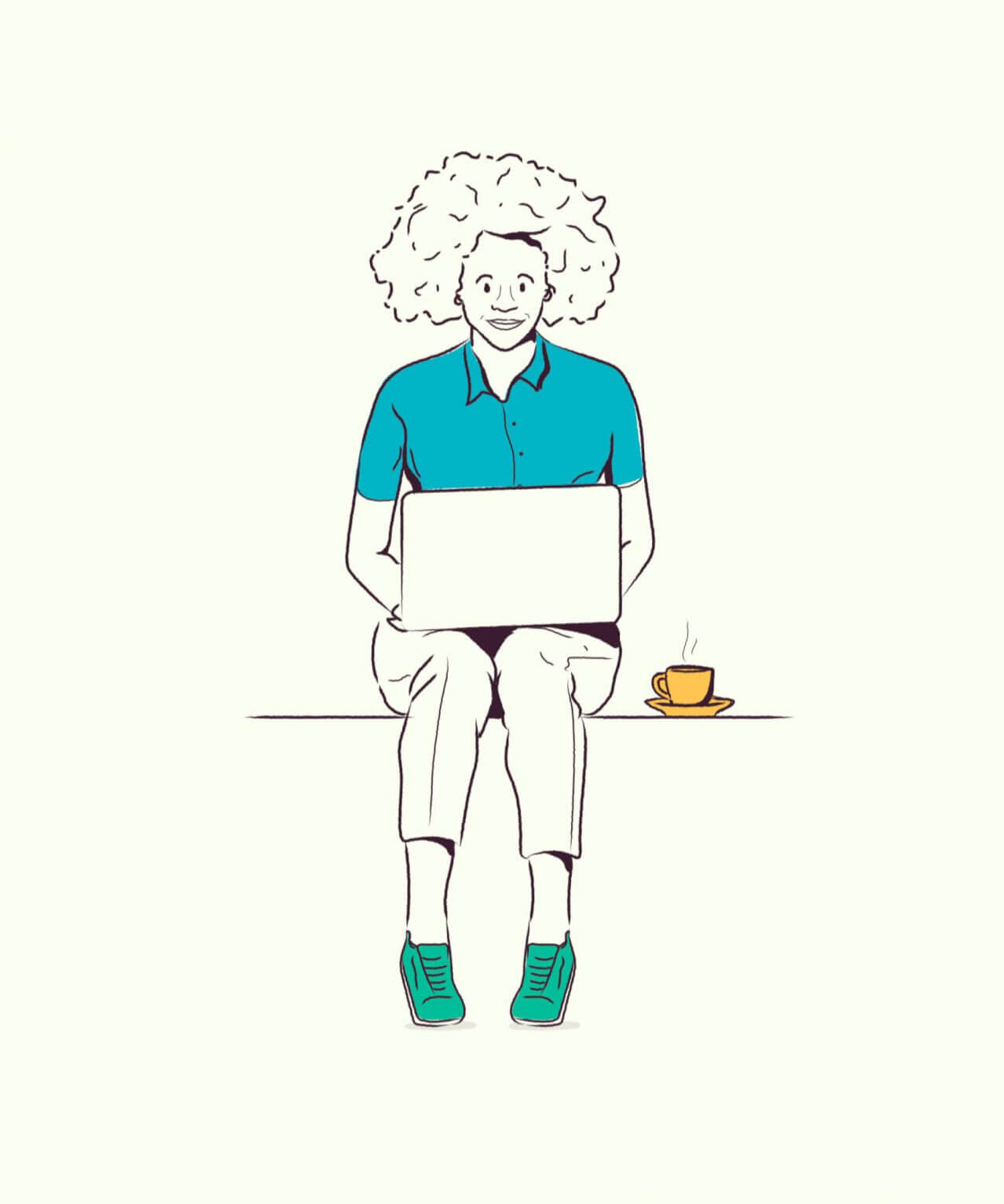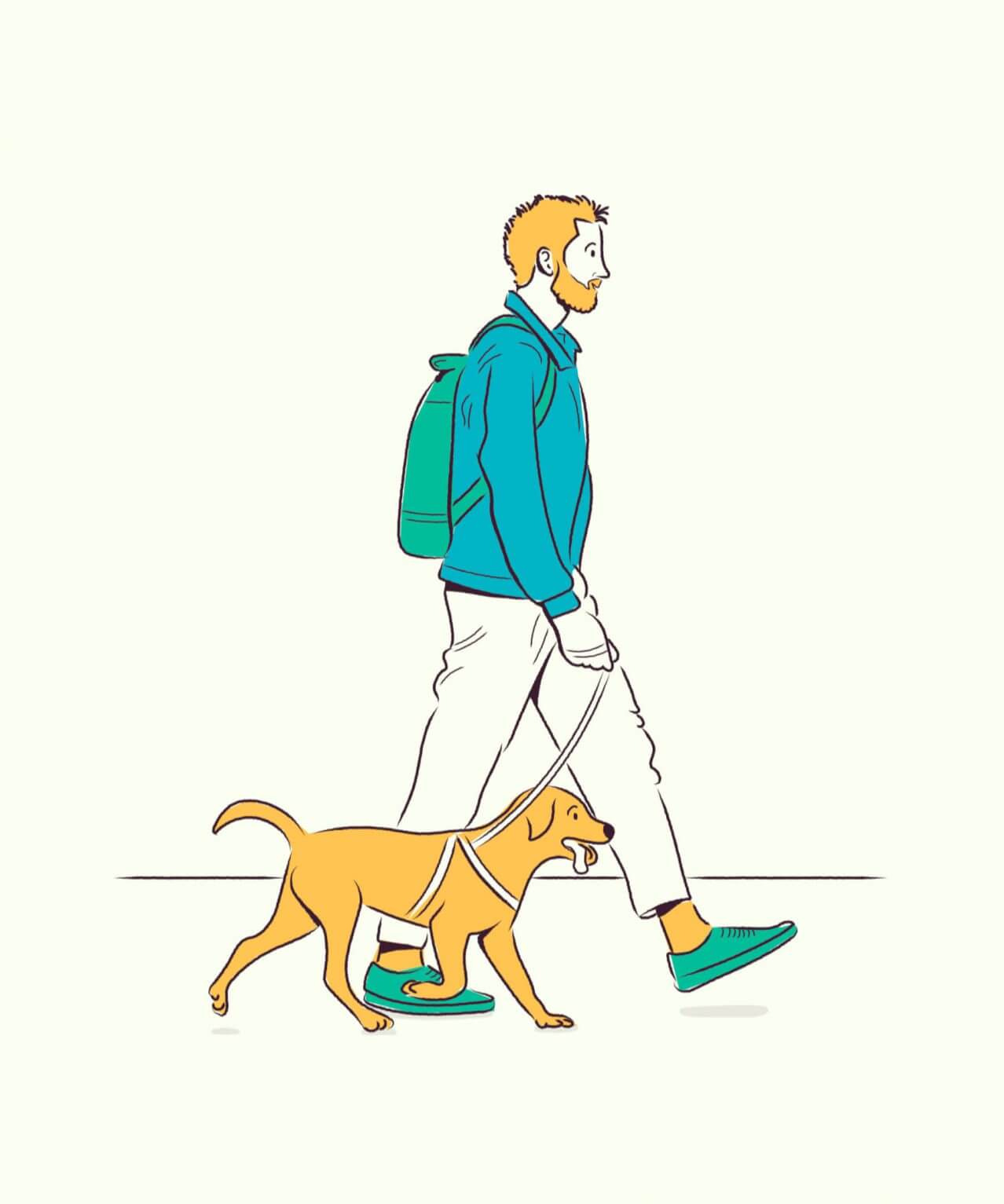 A patchwork of ideas
Our visual patch device is designed to represent the multiplicity of ideas and influences that make up each Patch. It's flexible, adaptable and vibrant - like the workspaces and communities they call home.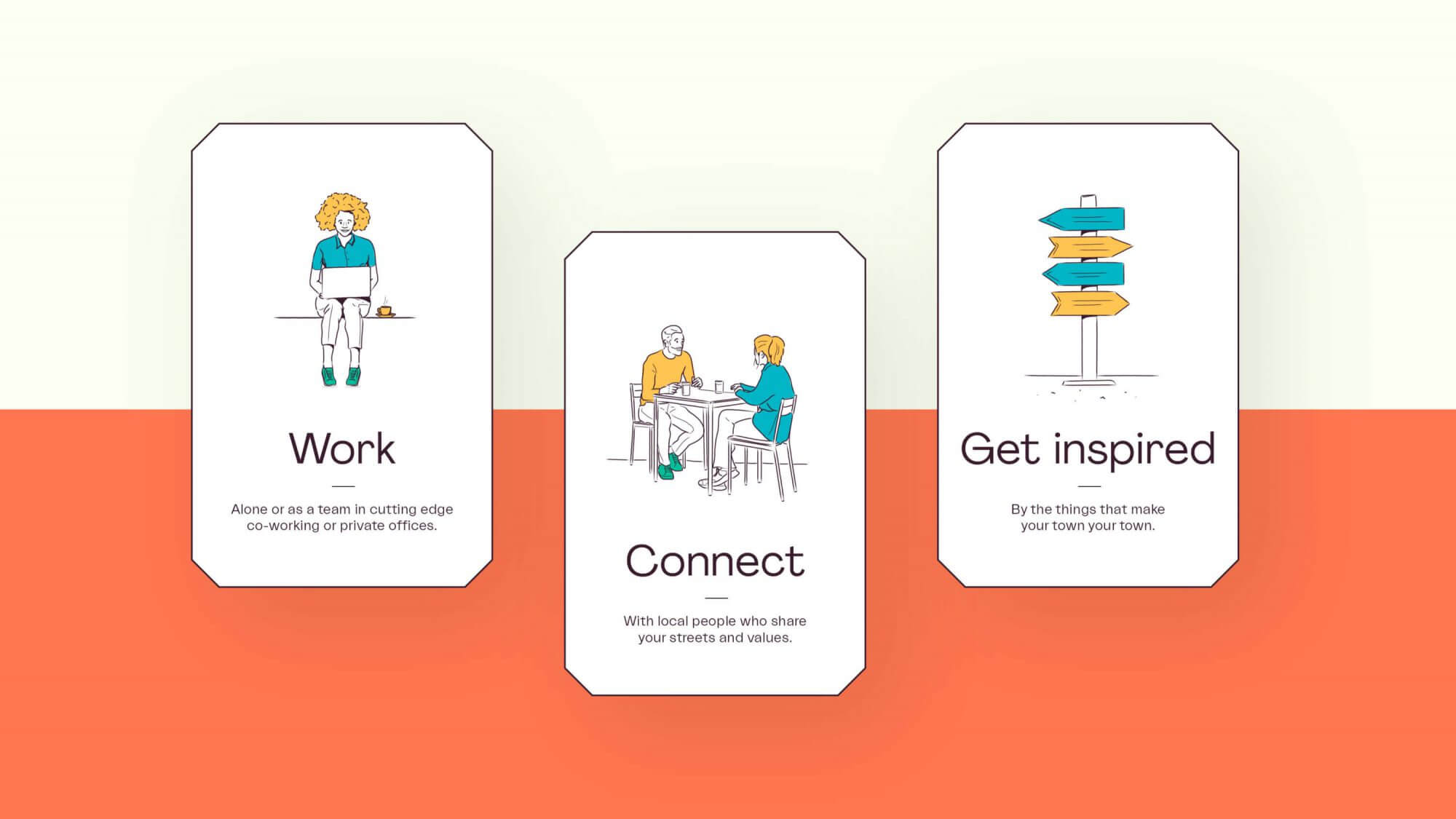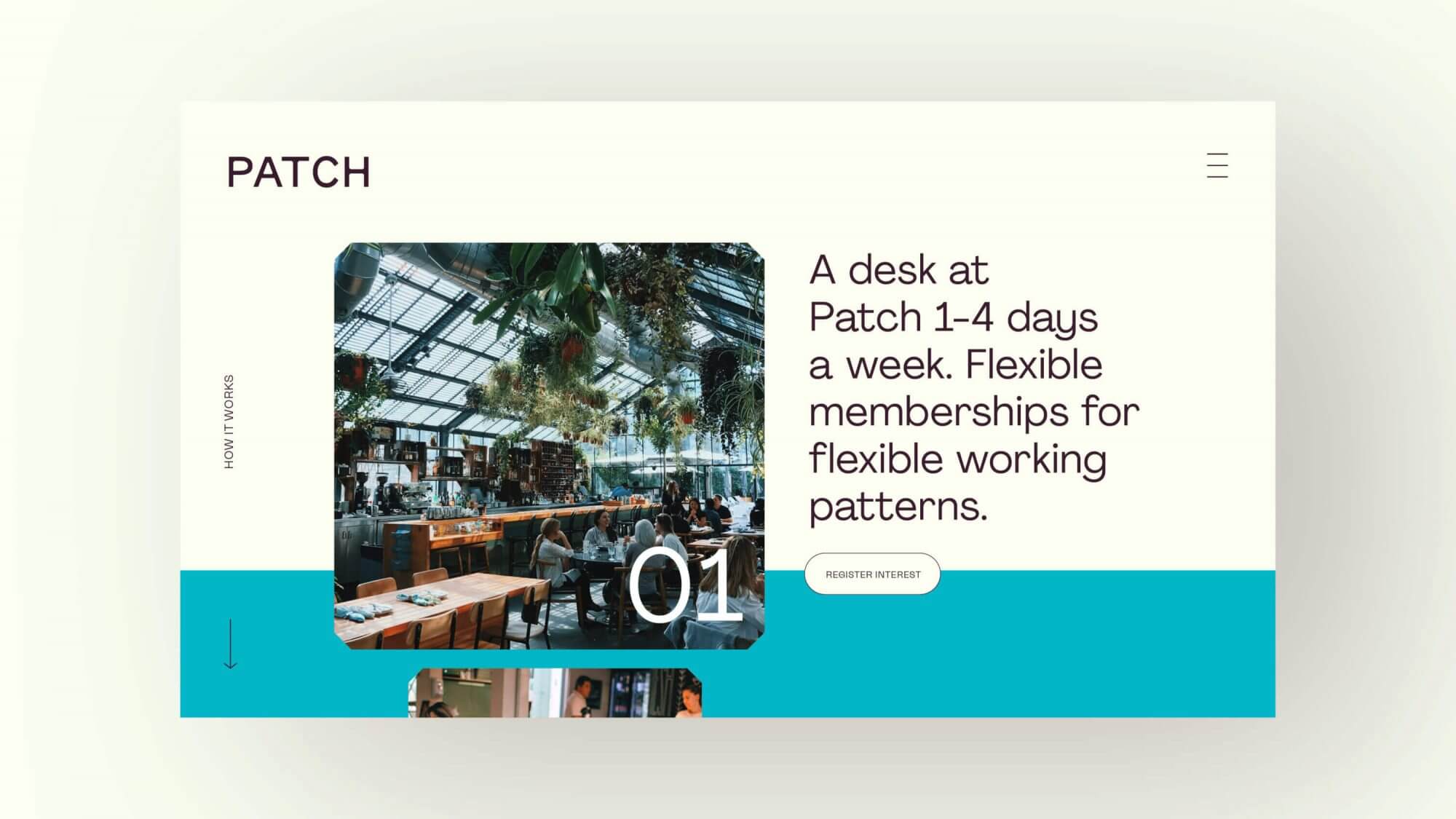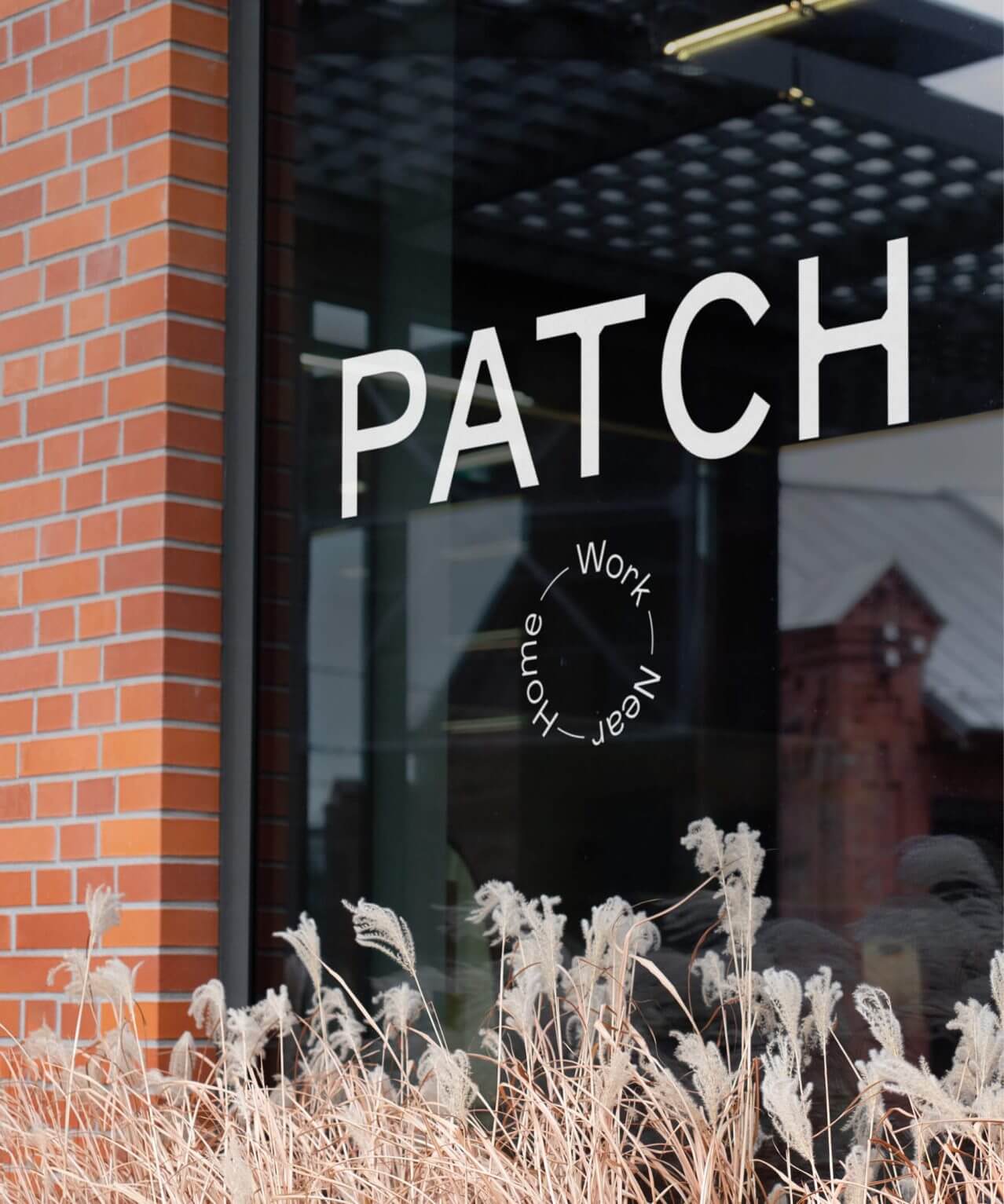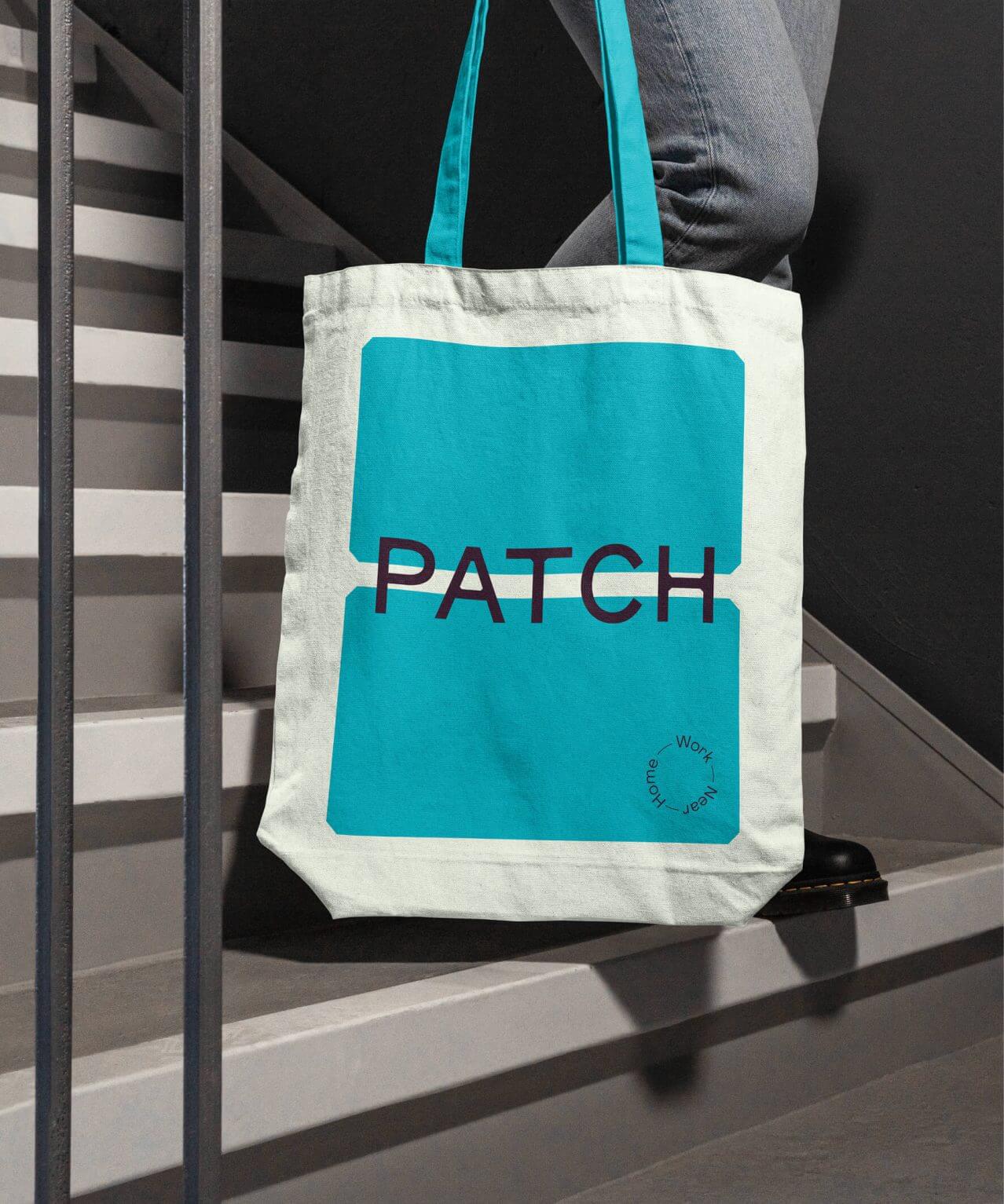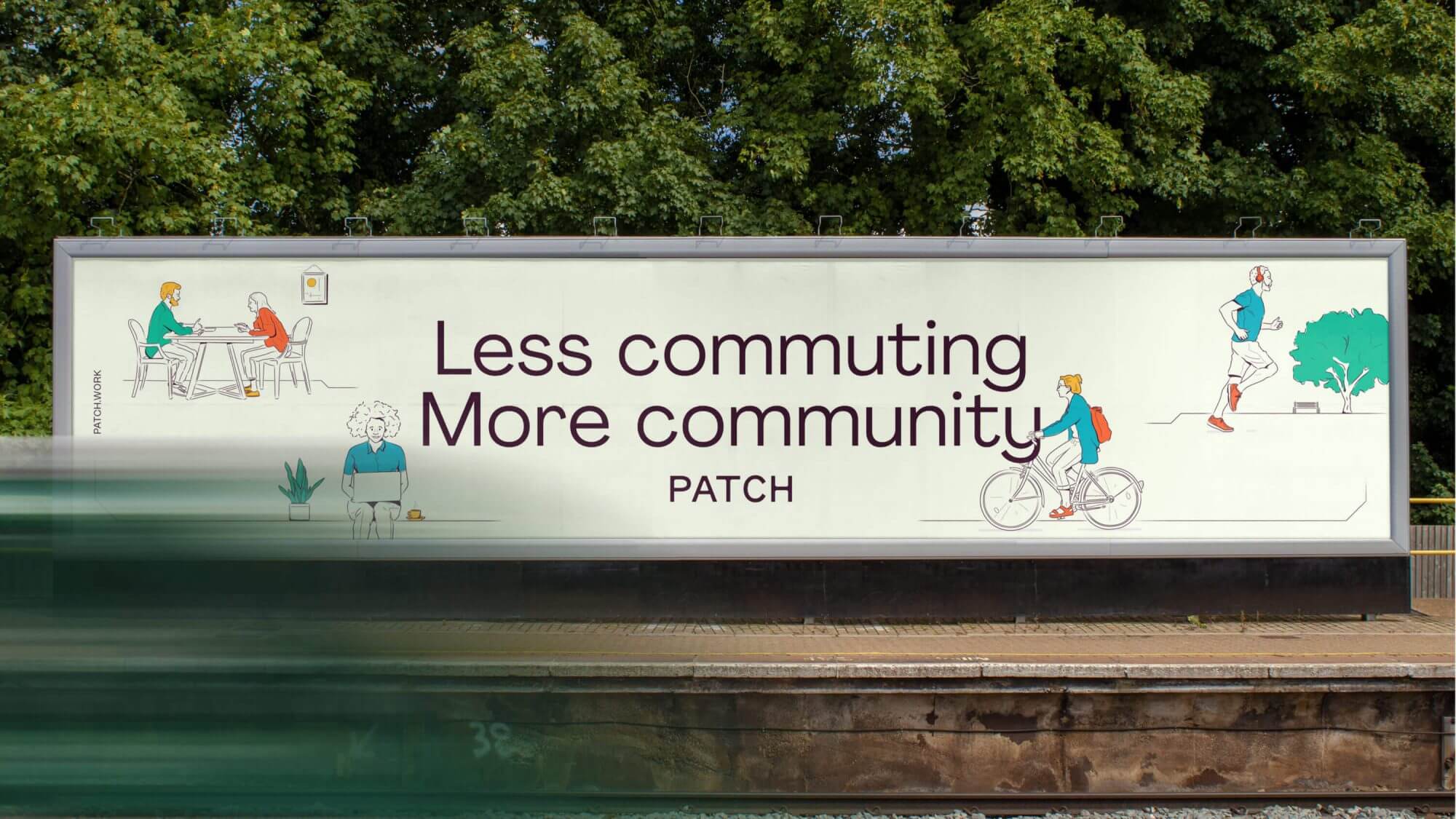 "Onwards understand us. Joe and the team were patient, thoughtful and caring as they guided us through the first steps in our brand. Branding doesn't come naturally to me but we knew it was extremely important to get right. Onwards created one of the most compelling parts of our business. We're very grateful for what they've done for us at such a crucial early stage."
Freddie Fforde, Founder, Patch